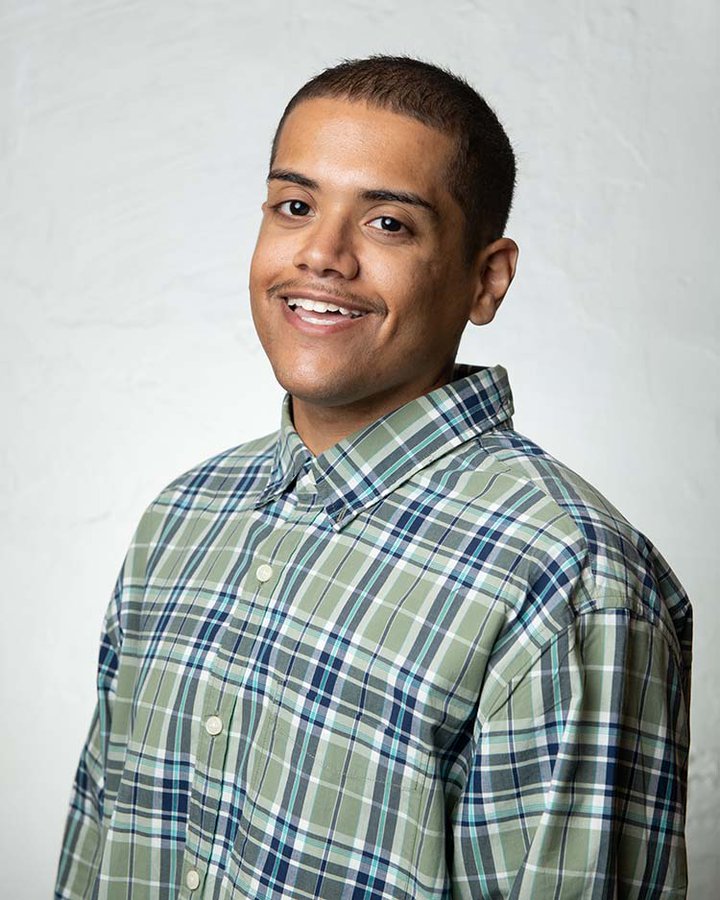 See original article.
School was never an easy thing for David Rosario. He was quiet and shy, which made it difficult for him to connect with people. For a period, he did not take his education seriously and almost dropped out of high school. Rosario often chose to stay at home and avoided responsibility.
Along his journey, he learned about Lowell Middlesex Academy Charter School (LMACS). Rosario was born and raised in Lowell, yet he was unfamiliar with the school. He was encouraged to attend LMACS because of its small setting and ability to provide a comfortable and safe space for him to learn and grow.
"My experience at LMACS was life-changing," Rosario said. "I was depressed and unproductive. LMACS gave me an avenue to explore who I was and eventually find myself. The educational aspect was essential, but I would say LMACS saved my life. Without them, I would not be here."
Rosario started to develop an interest in writing. The faculty at LMACS saw his potential and pushed him to try Dual Enrollment at MCC. Rosario's online English course experience ended up being a success.
To continue his momentum, Rosario decided that he would attend MCC once he graduated from LMACS. His major was in liberal arts. "I was nervous at first because I did not know if college was the right route," he said. "Pushing myself to pursue an education instead of being stagnant or not giving the experience a try was worth it."
Although Rosario was still a bit reserved, he enjoyed and embraced MCC's environment. "I appreciated my community more and developed better social skills," he said. "My engagements with other students and professors introduced me to a different world."
A manageable workload and professors like Joseph Nardoni and Nicholas Papas helped Rosario generate a more sophisticated way of approaching his writing. They both gave him a better understanding of how to construct formal writing material and grow comfortable with the process.
Once Rosario was close to getting his associate degree at MCC in 2018, he debated transferring to the University of Massachusetts Lowell (UML). Even though Rosario was undecided, he ended up pursuing a bachelor's degree in English with a Creative Writing Concentration. Staff at MCC gave him the guidance and confidence he needed to tackle his next challenge.
"An academic advisor mentioned how an associate degree is a step towards a bachelor's degree," Rosario said. "Hearing it from her perspective made sense."
UML is where Rosario built his internship experience, which helped him diversify his writing skills. A few months after graduating from UML in 2021, Rosario participated in a service internship through Commonwealth Corps, which involved him serving in an afterschool program at Coalition for a Better Acre for close to a year.
When Rosario's service position ended, he began networking and discovered a position in MCC's Office of Marketing and Communications. One of his connections introduced the opportunity to him, he applied, and began the position as a Marketing Content Specialist in August of 2022. Rosario is grateful to be given this chance.
Rosario will always have a positive outlook on MCC, especially since it is affiliated with LMACS. He credits MCC for his evolvement and speaks highly of what an education from a community college can do for students. "Community colleges are a key element for people who are not sure about what they want to do with their lives," Rosario said.
Through his experience at MCC, he found purpose.
"My experience at MCC made me appreciate the value of education," he said. "MCC gave me a strong foundation and I absorbed its positivity."